The Most Fabulous & Comfy Shoes!
Colourful & Comfortable Clothing
Tilleys Soaps & Body Lotions
In 1865, a young, clever and determined Arthur Tilley conspired a plan to use his creative talent to create a soap and perfumery works - Tilley Soaps.  A brand unique to Australia, Tilley is now proudly the oldest 100% Australian owned soap manufacturer, celebrating 153 years in the industry.
Made from a premium blend of sustainable palm and coconut oil, Shea butter and natural vitamin E.
Shop Now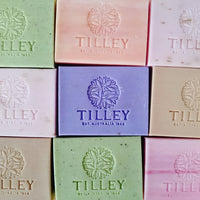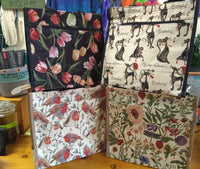 Bags & Wallets
From leather handbags and wallets to tapestry shopper bags we always have a great selection of colourful bags in store.
Shop Now
JENOA
Shop 9, 2 Mahara Place
Waikanae 5036
Ph: 021 064 2075
OPENING HOURS
Monday - Friday: 9.30am - 3.30pm
Saturday: 10.00am - 2.00pm
Sunday: CLOSED
Public Holidays: CLOSED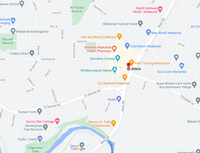 Testimonials
Perfect Pressie

Always awesome shopping for shoes at Jenoa. Lovely shoes lovelier people.

April-Mae Marshall
Celestine couture trouser socks


I chose these lovely trouser socks in the Bouquet design which is in many vibrant colours of eye catching flowers They fit well and are smooth to the touch. I have just put them on today and am delighted at the way they have enhanced the look at my feet .
These trouser socks are eye catching!

Rachel Lee
Excellent style

Hot chocolates '1970' very comfortable and lovely colourful style.

Joyce Gebbie
Fantastic trade. Really delighted with the socks. A+++ trader. Highly recommended. 

Trade Me feedback
would recommend this trader prompt communication and delivery. My favorite soaps will definitely buy from them again in the future 

Trade Me feedback
Black Tudor shoes

Great, fast service. Love the shoes!

Steph Massey
Thanks Trudy - super fast turn around!!! Highly recommend however you MUST visit the store in Waikanae. AMAZING!!! Love new shoes. 

Trade Me feedback
Tilley Ylang Ylang soap

I love the smell of this soap (slightly addicted!). Excellent service from Jenoa.

Julie Davis
Thank you! Thank you! Thank you! For getting my Christmas shoes to me so quickly and beautifully packed, what a surprise to open the box and hear a lovely tune, it added a special extra feelings to them.

From MrsClausNZ, Dec 2022