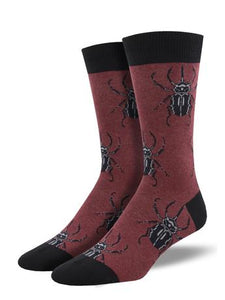 The symbol of wealth and good omens in ancient Egypt. Your secret weapon for that interview, salary negotiation, or budget meeting. 
Just don't forget you are wearing them! Wouldn't want to give yourself a scare, right.

65% cotton, 24% nylon, 8% polyester, 3% spandex.
Designed at our headquarters in Bellingham, WA and made in Korea.