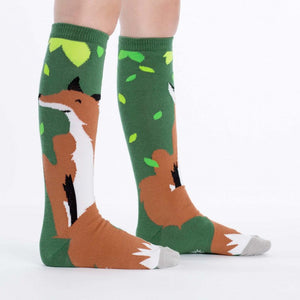 What does the fox say? He says that you'll be just as sly as he in these knee highs. You never know when you need to be cunning and maybe just a little mischievous, so keep these socks at the ready.
75% Cotton, 17% Polyester, 6% Nylon, 2% Spandex. Made in Korea.
Our threads are certified by OEKO-TEX® Standard 100, which means we leave out harmful chemicals to keep your skin safe and happy.
Approximately fits children ages 7-10, shoe size 1-5.