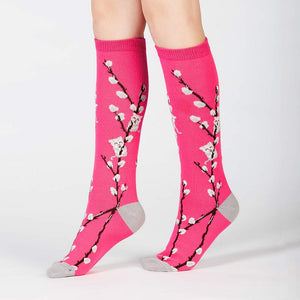 We've had the best scientists in the field working on this for months, and they are finally complete: Kitty Willows! Not content with the mere mockery of furry paws, the Sock It to Me scientists were tasked with creating the cutest combination of plant and animal yet. Kitty Willows: for those who want the commitment of a houseplant with the adorableness of a lap cat.
72% Cotton, 24% Polyester, 3% Spandex, 1% Nylon. Made in Korea.
Our threads are certified by OEKO-TEX® Standard 100, which means we leave out harmful chemicals to keep your skin safe and happy.
Approximately fits children ages 3-6, shoe size 8-13.