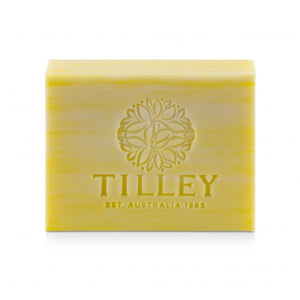 Ylang Ylang is beautifully fragrant with a sweet, fruity, floral scent that has been blended to perfection with the heady, exotic, complex floral aroma of Tuberose.
Made from a premium blend of sustainable palm and coconut oil, Shea butter and natural vitamin E.
MADE IN AUSTRALIA
Tilley Ylang Ylang soap
I love the smell of this soap (slightly addicted!). Excellent service from Jenoa.